BREAKING NEWS:
MoonBeam3 COVID-19 Live Strain Antimicrobial Effectiveness Test Performed by Fujita Health University
SEPTEMBER 15, 2020
PRESS RELEASE
Moonbeam™3 is the first and only UV-C 254 nanometer system proven to destroy SARS-CoV-2 (Coronavirus). And in under 4 seconds!
OCTOBER 2, 2020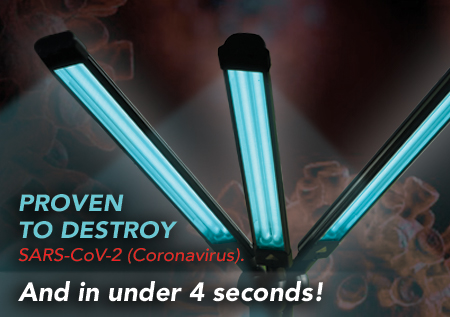 I-Team: High-tech fight to kill
COVID-19 with MoonBeam3
MARCH 30, 2020
(WJW) — The FOX 8 I-TEAM shows how a local company is helping to lead a high-tech fight against the spread of the deadly coronavirus.