We appreciate your interest in MoonBeam3!
The American Journal of Infection Control notes that combining UV-C technology with manual cleaning is one of the most effective ways to significantly decrease harmful pathogens that cause infection. Diversey MoonBeam™3, distributed by Daylight Medical, delivers powerful UV-C germicidal light to provide fast, on-demand disinfection of high-touch surfaces. Easy to implement, highly effective and affordable, MoonBeam3 enhances manual cleaning by reducing the risk of human error, adding a level of disinfection assurance to create a safer environment of care by breaking the chain of infection.

Recent third-party testing against live COVID-19 produced outstanding results. In less than four seconds, MoonBeam3 destroyed the virus with a 99.9999% reduction, making it the first and only 254nm UV-C system proven against SARS-CoV-2.
So many UV-C devices have flooded the market with an abundance of untested and unregulated products. MoonBeam3 is truly in a class by itself. In addition to SARS-CoV-2, MoonBeam3 is highly effective against other dangerous pathogens and viruses such as MRSA, VRE, MDR-Gram negative, norovirus and C. diff
spores. During this pandemic and into the future, MoonBeam3 will protect first responders and their patients against the widest variety of infectious pathogens.
Safe. Built-in safety features protect from accidental human exposure
Compact and portable. Easy to transport and ideal for tight spaces, yet its broad umbrella of UV-C light effectively disinfects large areas
Effective. Three individual articulating arms uniquely position horizontal, vertical and angled to reduce shadow areas
Simple. Plug it in, position the arms, press start
MOONBEAM3 QUALIFIES FOR CARES ACT FUNDING

FOR PURCHASES THROUGH DEC. 31, 2020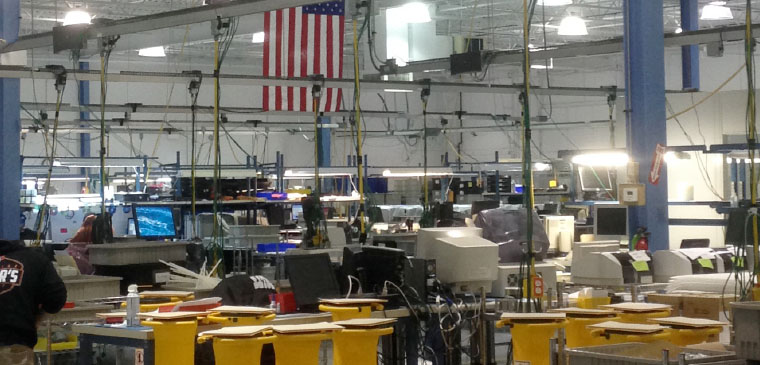 Study conducted by Murata Takayuki, Ph.D, Virology and Parasitology, Fujita Health University, Japan, performed antimicrobial effectiveness testing using Diversey MoonBeam™3 on Severe Acute Respiratory Syndrome Coronavirus 2 (SARS-CoV-2), obtained from Kanagawa Prefectural Institute of Public Health, Japan (SARS-CoV-2/Hu/DP/Kng/19-020).