To help provide the best possible outcomes, instill confidence and improve perception of care in your facility, rely on our more than 16 years in the healthcare industry manufacturing state-of-the-art, cost-effective, best-in-class medical devices.
Patients are demanding the safest, highest quality care and healthcare organizations must step up to provide it. In this ever-changing healthcare environment, where federal reimbursements begin to be affected by hospital-acquired infection re-admittance rates, it is even more critical to stay at the top of your game. We can help.
Daylight Medical has the expertise to provide you with the tools you need to deliver the highest level of disinfection to keep your patients safe. Whether it's technology for disinfection of mobile devices, like phones and tablets, or high-touch surfaces in the patient area, CT, MR, or ultrasound console, Daylight Medical has a proven track record of in-depth engineering and innovation. We don't innovate for innovation-sake. We listen and answer the call of our global customer base, continually pursuing technology that satisfies their most challenging disinfection requirements.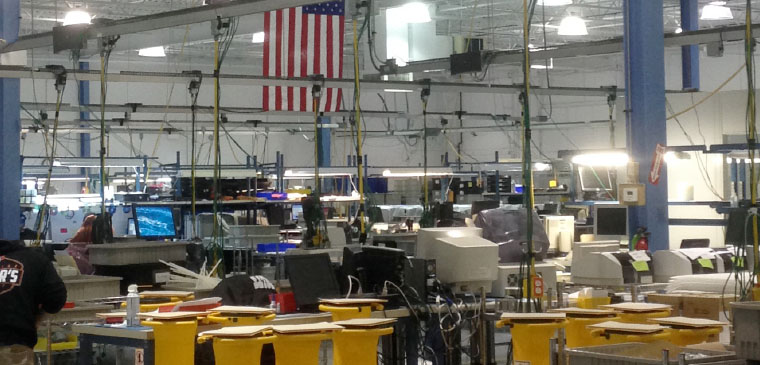 Located in Cleveland, Ohio, all of our products are proudly manufactured in our 100,000 plus square foot headquarters, shared with our affiliate Codonics, Inc. With in-house engineering, quality, regulatory, production, and an international shipping-ready warehouse, we maintain an impressive array of capabilities ranging from concept innovation to fully commercialized products that ship every day around the world.

Daylight Medical is a distributor for Diversey MoonBeam3 with exclusive distribution for municipal EMS, fire, and patient transport in North America. Daylight Medical also holds exclusive distributorship in China and Japan with additional non-exclusive segments in North America and Canada. Diversey MoonBeam3 is manufactured by Codonics, a Daylight Medical affiliate, in Middleburg Heights, Ohio. To find out more or talk to a sales representative in your area, please contact us by completing the form on the Contact Us tab.